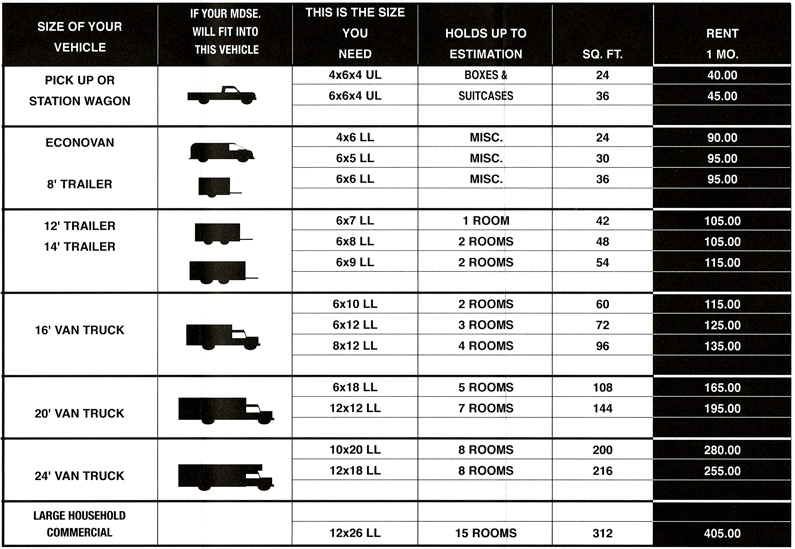 What size storage unit do you need?
Don't rent more space then you need.
CHECK OUT OUR SPACE REQUIREMENT CHART THAT WILL HELP DETERMINE THE SIZE YOU NEED & SAVE YOU MONEY.
WE HAVE 40 SIZES & 1400 SPACES IN 3 LOCATIONS.
WE WILL MAIL THE FOLLOWING: BROCHURE WITH THE PRICES, SPACE REQUIREMENT CHART & ESTIMATE SHEET.
LOWER LEVEL SPACES DRIVE UP TO YOUR DOOR.
LESSOR WILL SEND THE STATEMENT TO THE KNOWN ADDRESS.
THE OFFICE IS OPEN DURING BUSINESS HOURS 7 DAYS A WEEK.
NO ADVANCE NOTICE REQUIRED WHEN YOU MOVE OUT.